Accommodation


Colonial Ocean View Suite
Colonial Ocean View Suite


ONE BEDROOM

Indulge in the lavish spaciousness of this spectacular suite that inspires sweet dreams within the decadent comfort of a king-size four-poster bed. Soak in the pleasures of the spacious bathroom that features a separate bathtub and shower. Sit and relax out on your large private terrace furnished with elegant wooden chairs, table and sun beds, from where you can bask in the amazing ocean views. These suites interconnect with Ocean View Rooms.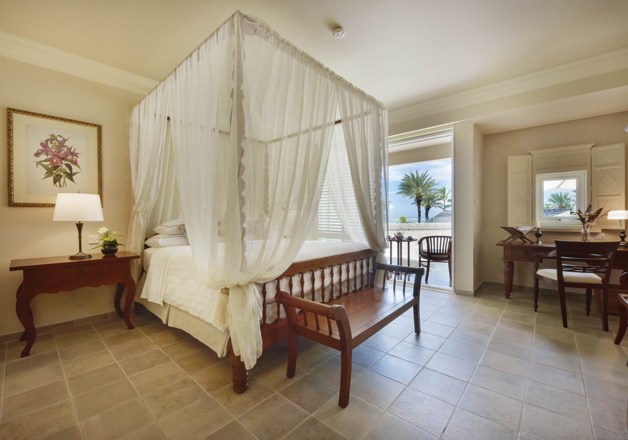 No. of suites: 2
Size: 164 sqm
Accommodates up to 2 adults and 2 children
View Floorplan