Accommodation


Colonial Ocean Front Suite
Colonial Ocean Front Suite


ONE BEDROOM

Imagine the morning sun trickling through the shutters and the sound of the waves lapping the shore, easing you into wakefulness. This blissful experience awaits in these magnificent suites, indulging you in the romance of a king-size four-poster bed, the pleasure of a spacious bathroom with a separate bathtub and shower, and a large oceanfront terrace where you can recline on a sun bed admiring the breathtaking Indian Ocean views. A selection of these suites interconnect with Ocean Front Rooms.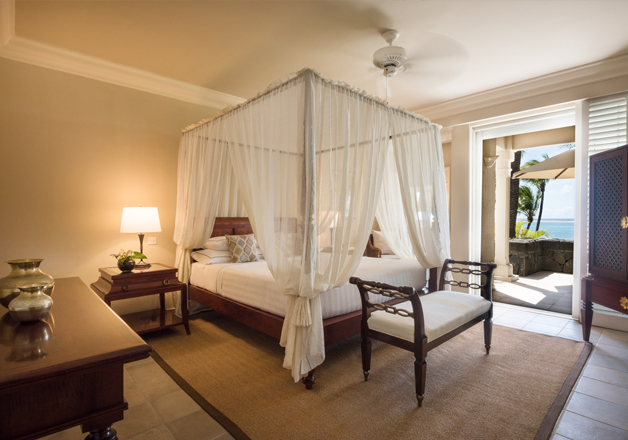 No. of suites: 8
Size: 116 sqm
Accommodates up to 2 adults and 1 child
View Floorplan